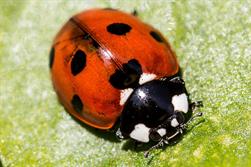 Carmarthenshire's LBAP
The Carmarthenshire Local Biodiversity Action Plan has been produced by a partnership of organisations concerned with the conservation of the county's wildlife. The LBAP contains a series of action plans covering the nationally threatened or declining species and habitats in the county, as well as species and habitats of local concern. It includes for example, action plans for lowland meadows, upland oak woods, red squirrel and water vole. Each action plan includes actions aimed at conserving and enhancing that particular habitat or species within the county. If these actions are to succeed, they will require a number of individuals and organisations to work together in partnership - including land owners, government agencies, wildlife conservation groups, local authorities and industry. Carmarthenshire Biodiversity Partnership Report 2017 (pdf)
Carmarthenshire is a stronghold for the marsh fritillary (Euphydryas aurinia) occuring in a wide area of traditionally-managed purple moor-grass (Molinia caerulea) pastures in south-east Carmarthenshire.